"the greatest pleasure in life is doing what people say you cannot do"

Today is chuch time and idk why this thought is suddenly came up in my mind. I dare myself to ask mom whether I allowed or not to use flats. Well as I already mentioned in my previous post that my mom has a very strict rules on church dress code: no jeans (pants or skirt), no flat sandals, no bare face. But I felt a little laid back today (read: lazy to do make-up, lazy to try on so much outfit, I just grab things that caught my eyes first) so I decided to use a super casual outfit and I guess flats would best to suit my comfy batik dress. Then I quite surprised when my mom said, "ok, you look nice". Me: fiuuhh. Her: "but only now!" haahaha. Ok mom, idk why maybe it because of my pms :( coz actually I didn't mind using heels too (for sure).

(Inner: MNG Tee, Dress: Malioboro Batik (less than USD 3), unbranded black suede flats, Bag: Black Balenciaga Giant City Gold Studs, Bangles: Cascade Boutique, Krey Shawl: Cotton Ink)

ps. sorry for bad quality of pictures, blame it to massive laziness I felt today

I have something else to tell you. I like this new thing on the block but I'm not quite sure if it is quite good for my feet or my style or not. I'm not a trend follower person, I admit. I prefer to watch than wear on some trends that I'm not quite sure if it goods for me or not. :) But maybe I'll change my mind on this, maybe. Coz they look gorgeous on Chanel S/S 2010 show.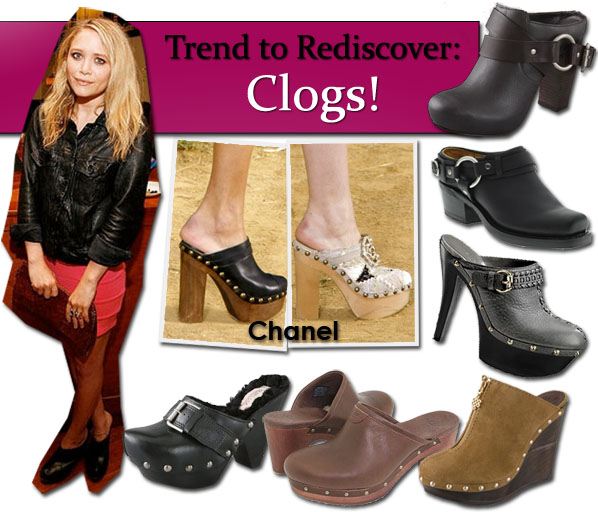 (via anewmode.com)

as they titled this image "a trend to discover" I would discovered it first whether it suits me or not *wink*. And this is some more of them

do you already have one? how if you convince me to buy this pretty thing for some new member to my shoe familio? :)

xoxo,